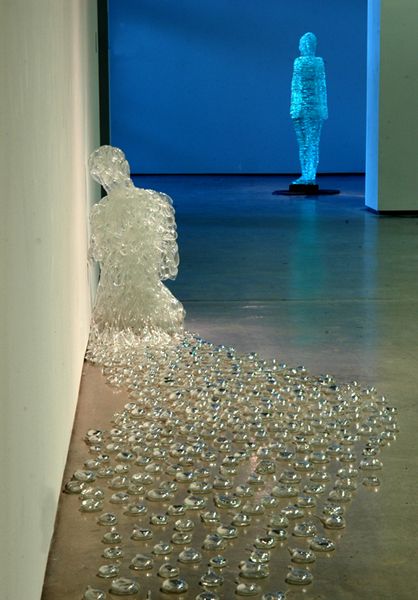 Jenna is an artist and educator. The two are not mutually exclusive; in fact they are quite bound. Her work aims to unify individuals to their community through empathetic visceral responses to her objects, installations, and performances. She believes these connections will cultivate a kinder sense within the individuals and transfer to their future interactions. Presenting and teaching art are the means by which she wields her purpose. In effect, engendering world peace one moment, one person at a time.
Her practice encompasses a variety of dimensions and media, sculptural glass being a dominant choice. She greatly enjoys the meditative process of making, but the concept is the driving force.
She completed her MFA at Alfred University in 2009. She has since taught at Salem Community College, Rowan University, and currently is a Lecturer at the University of Miami where she also maintains a studio.